Don't let this happen to you
No one needs to carry around seven packages of wipes. Five lipsticks and two lip balms. Two kinds of sunscreen. An open bag of granola bites that is months old. And a harmonica. A
harmonica
, peeps!
The seven Hot Wheels cars are totally necessary, though.
One of the consequences of my becoming a mom has been the state of my bag. (A guard at Disney who inspected it told me, "You know, this isn't a purse anymore. It's a portable warehouse." And my husband replied, "She keeps the diapers in Bay 19.") After finally cleaning it out -- including the Cheerios and sand in the bottom -- my bag is loads lighter. But I have a feeling I'll be lugging it around for a few more years . . . .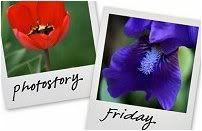 Hosted by Cecily and MamaGeek
Don't forget to
download Kidzui and comment about it here
for a chance to win a free subscription to the program that keeps kids safe online!
Labels: "couture", hello my name is, stuff, the mom crazies