Mom reward: Badge of honor
I must have been a good mom, because my son gave me this:
Slapped it right on me.
A coveted glittery Thomas the Tank Engine sticker!
Be still, my heart!
Call me a loon, but when it was time for me to go to bed, I transferred my reward to my PJs. Hey, it's not every day that a mom gets recognition....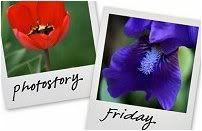 Hosted by Cecily and MamaGeek
- - - - -
Can you take a few seconds and vote for Tropic of Mom in the
Nickelodeon Parents' Picks Awards here
? You can vote every day!
For Local Blog in Miami
Labels: hurrahs, Man-cub, parenthood